Honda Cars Monsoon Offer 2020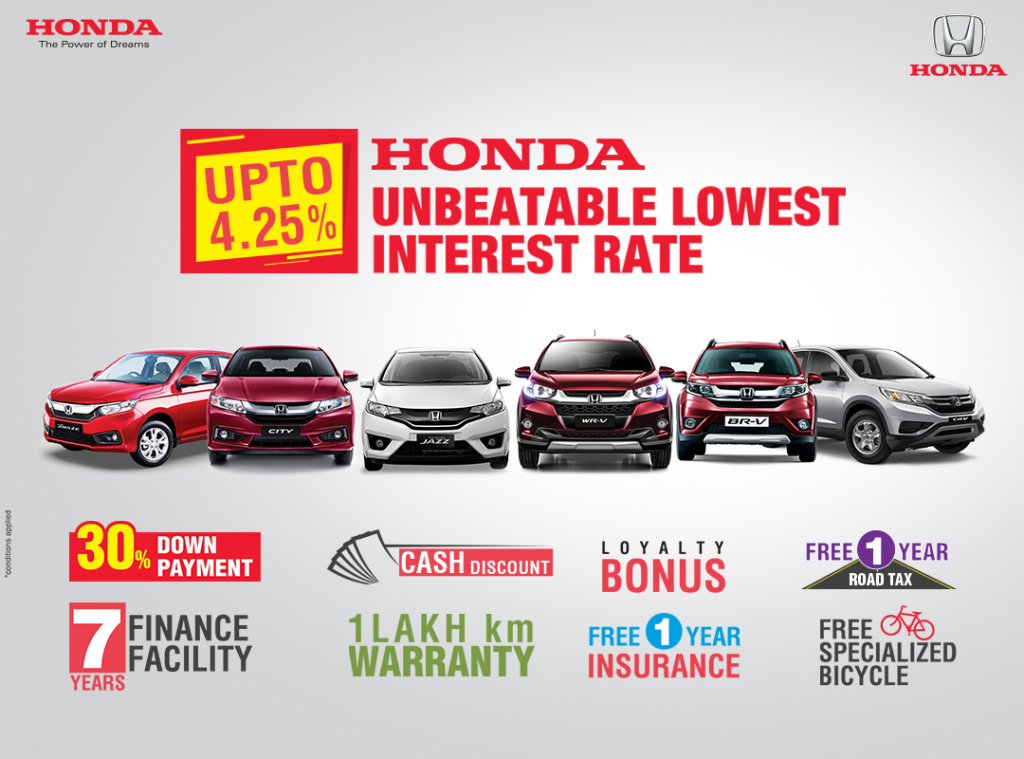 Syakar Trading Company Pvt. Ltd, the sole distributor of Honda Cars in Nepal has launched their new ''Honda Car Monsoon Offer 2020' for this monsoon season. This scheme comes with exciting discounts and offers, including a free Specialized bicycle in the purchase of certain products.
According to the press release issued by the company, the customers can finance their desired Honda car with an unbeatable interest rate of 4.25% in just 30% down payment. If that weren't enough they also get free road tax and insurance for a year and finance facility with a km warranty of 1 lakh for 7 years. To sweeten the deal, the prized customers will get loyalty bonuses too!
This offer expires on Shrawan 32, 2077.