Covid-19 Honda Car Operation Guidelines
The COVID-19 pandemic is the defining global health crisis of our time and one of the greatest challenges we are facing right now. It is definitely going to take a long time for us to resume our daily life post-lockdown and it is essential for us to conduct our daily activities in a vigilant and safe manner. Therefore, in order to prevent any further danger, we request you to make an appointment in advance if you have to come for your Honda servicing and maintenance work or Honda showroom. Also, we request you to make a visit only after your turn is confirmed.
Honda Nepal requests your cooperation!
Security measures to be taken by
Honda and employees
Notify the customer an appointment is required to prevent droplet and contact infection of COVID-19
All staff's temperature for each day should be disclosed to the customer for their ease of the visit
All staffs have to wear masks and gloves. Mask and gloves have to be changed in the afternoon to prevent infection
The staffs need to wash their hands thoroughly before and after service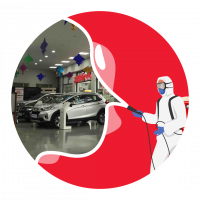 Sanitize the hallway and DLR equipment every hour
Set up a hand sanitizer at the entrance for the customers to use it
Security measures to be taken
for a customer visit

Check customer's temperature when they arrive
Request the customer to use hand sanitizer
Notify and obtain approval from the customer to sanitize steering wheel, seats, door nob, and dashboard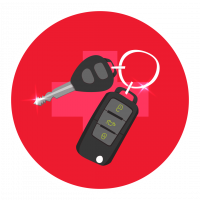 Sanitize the car key with wearing plastic gloves
Ensure that there is no other customer or staff within 1m of the customer
Sanitize reception monitor/desk/chair after customer check-in
Procedures to be followed while
customer stay and delivery

Notify the customer that no complimentary and beverage will be served to prevent infection
A distance of 1-2 meters will be maintained between each person inside the Honda showroom and office
Sanitize the lounge and bathroom periodically
Sanitize steering wheel, seats, door nob, and dashboard before delivering to the customer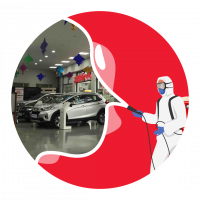 Sanitize the hallway and DLR equipment every hour
Ensure each procedure was conducted properly every day